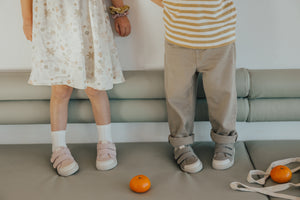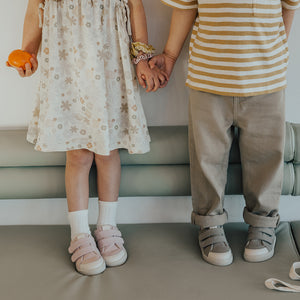 DESIGNED WITH THE EARTH IN MIIND
Meet our beautiful Otto Organic Canvas Sneaker. Designed with the earth in mind, Otto has been made with organic cotton canvas, paired with super soft bamboo cotton lining and ample padding for enhanced comfort.
LEAVE ONLY FOOTPRINTS
With leather heel and toe reinforcements and a flexible TPR outsole, our Otto helps little ones to leave only footprints.
Unveiling the Green Difference in Your Wardrobe
Organic Cotton vs. Non-Organic Cotton
In recent years, the fashion industry has been increasingly conscious of its impact on the environment and human health. One pivotal choice is between organic and non-organic cotton.