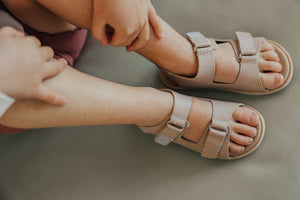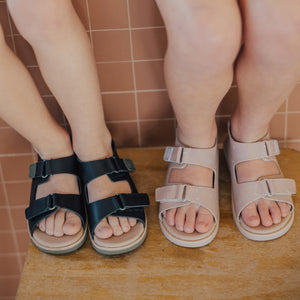 A SUMMER FAVOURITE FOR ACTIVE KIDS
The Wilder Sandal is a Pretty Brave kid's summer favourite, with comfort, flexibility and support at the core of its design. Available in Baby & Child sizes.
FULL ADJUSTABILITY
The Wilder Sandal features 2 adjustable velcro straps providing a secure fit and has an open design for full breathability.
Spring into Action
Fun Outdoor Activities with Kids to Keep Them Moving
As the weather warms up and flowers bloom, spring offers the perfect opportunity to get your kids outdoors for some active and engaging playtime. Let's explore some fantastic outdoor activities that will have your kids running, jumping, and laughing all season long...